Queen Loft Bed
I recently built my kids a queen size loft bed. I got the plans from the OP Loftbed Company. OP Loftbed has plans for Twin, Full, Queen, and King mattress sizes at three different heights. You can download a detailed dimensional drawing for free here. The bed is super sturdy. I jumped around on it quite a bit and it stayed in place with virtually no movement. That explains why this bed was originally called the orgy proof bed.
Soon, I'll be making some modifications to convert it into a full playhouse. I'll add lighting inside, add walls, door and a couple of windows. The deal with the kids is that we'll complete it when they can keep the lower area clean consistently.
Some notes about the build:
I bought the hardware kit from OP Loftbed as their prices were significantly cheaper then the local hardware store. The bolts, nuts and washers were great quality. I wasn't impressed by the screws. They kept snapping at the head. Even with replacing these screws from the local store, the price was still low overall. I would, however, purchase the kit again.
If I were to build this again, I'd try and use a drill press to make the holes for the bolts. Using a power drill worked, but since I couldn't get the holes exactly perpendicular, it made it a bit difficult to do the assembly.
Price breakdown:
$10.00 Plans (Queen, Medium Height)
$54.99 Hardware Kit (All hardware needed - bolts, nuts, washers, screws)  
$44.00 QTY 16 96" 2x4s Kiln Dried Whitewood Studs (2.75 each)
$54.84 QTY 12 8ft 2x6 #2 Green Douglas Fir (4.57 each)
$54.96 QTY 2 0.75" 48"x96" Plywood
------
$218.79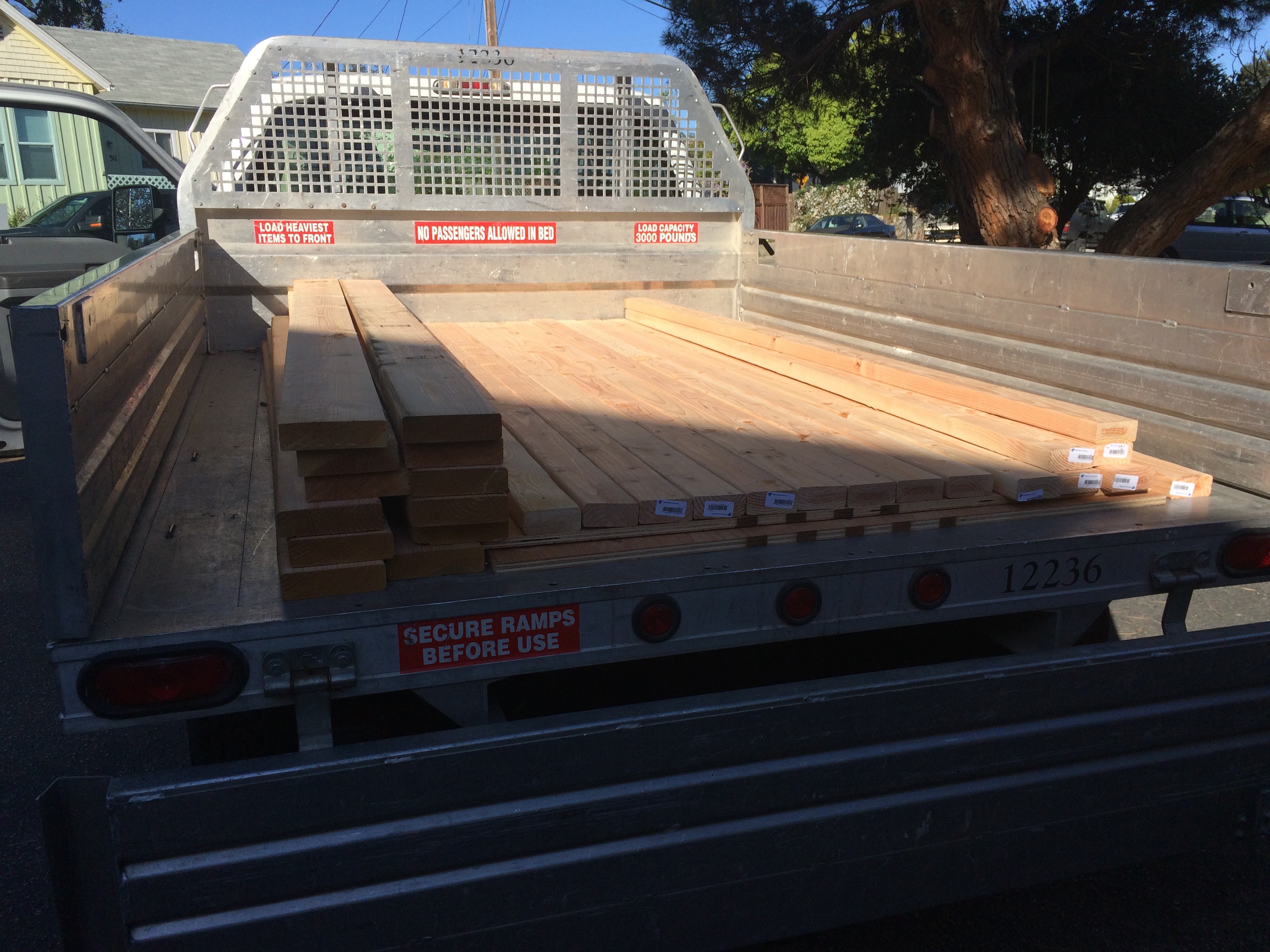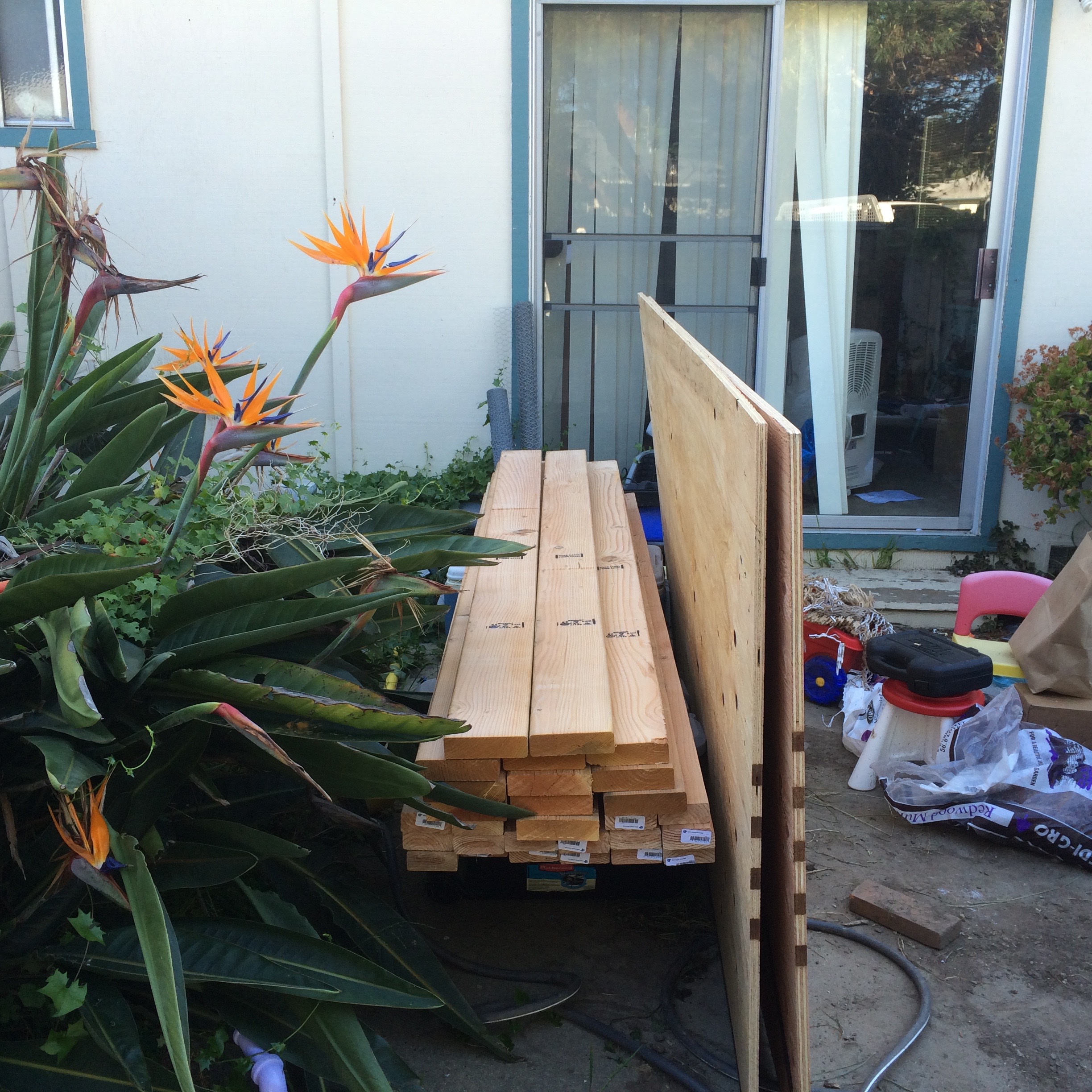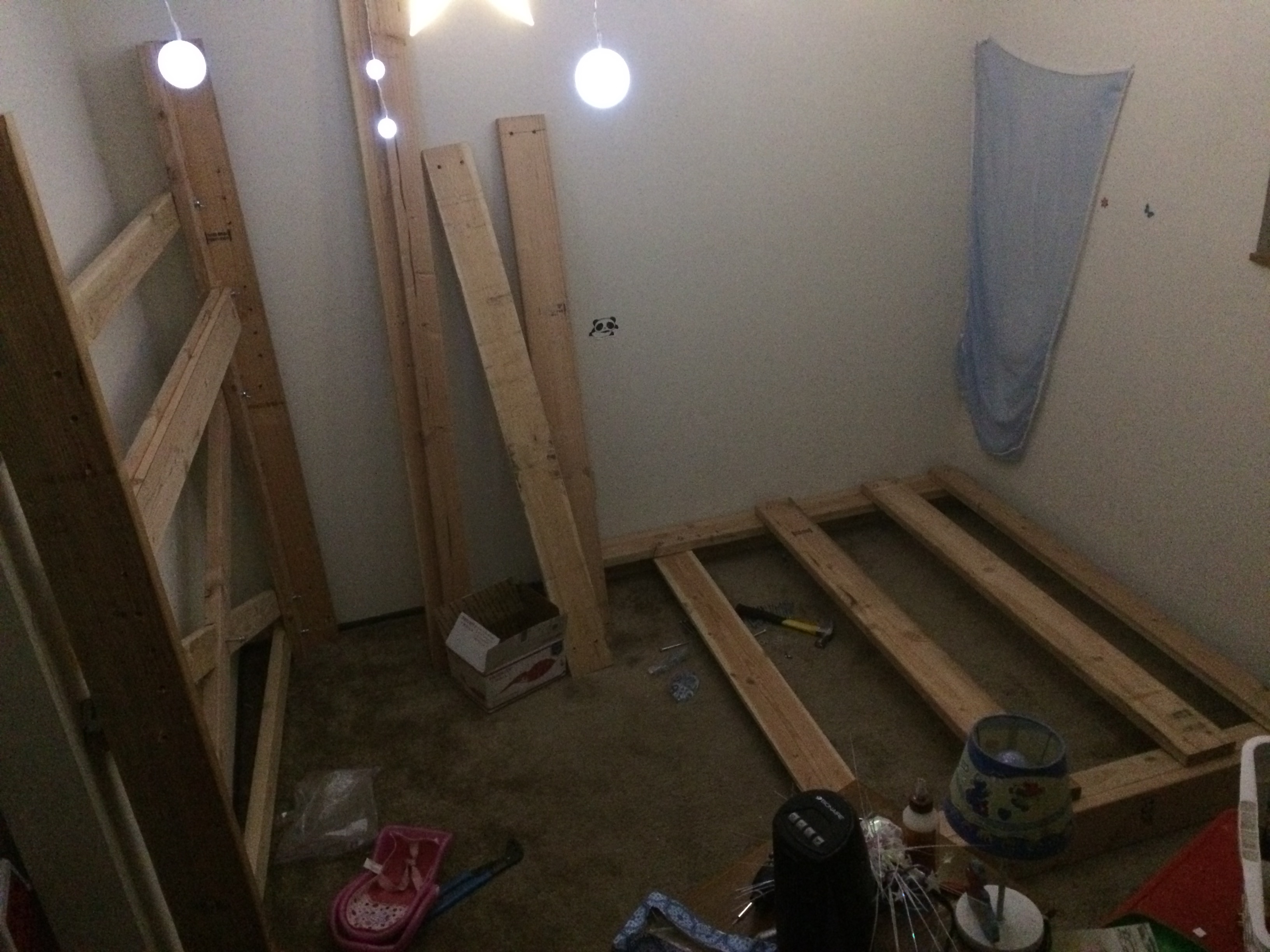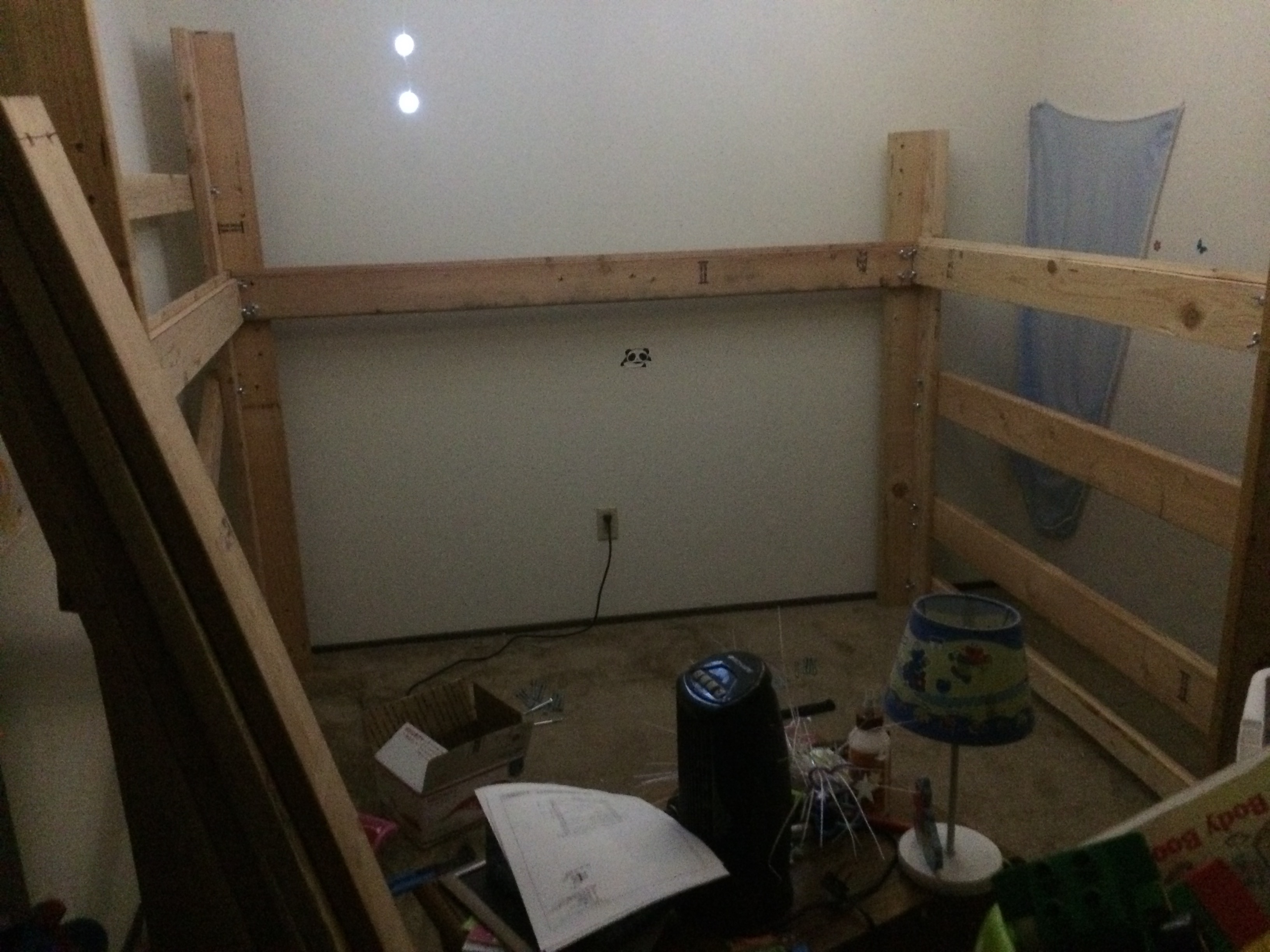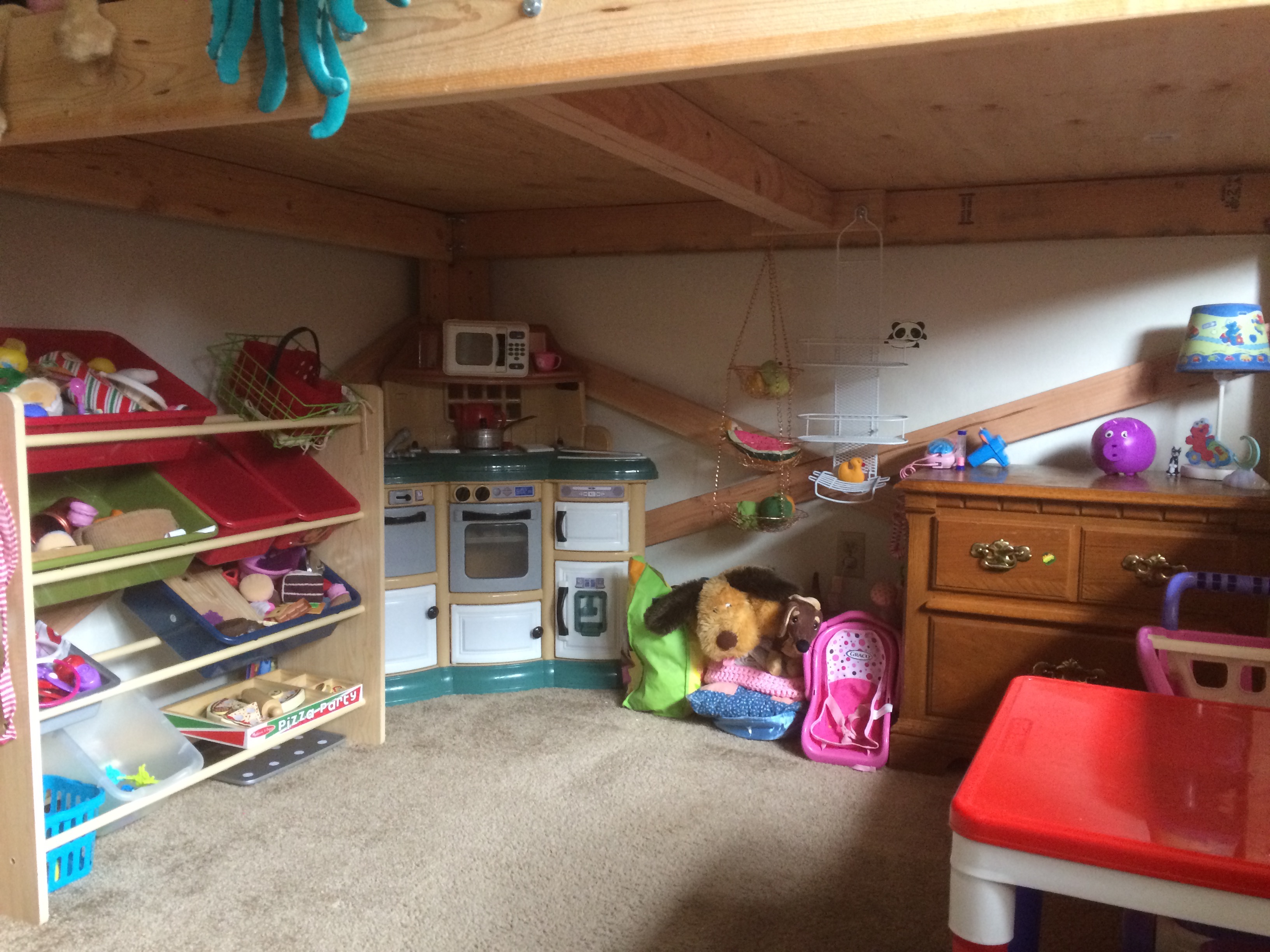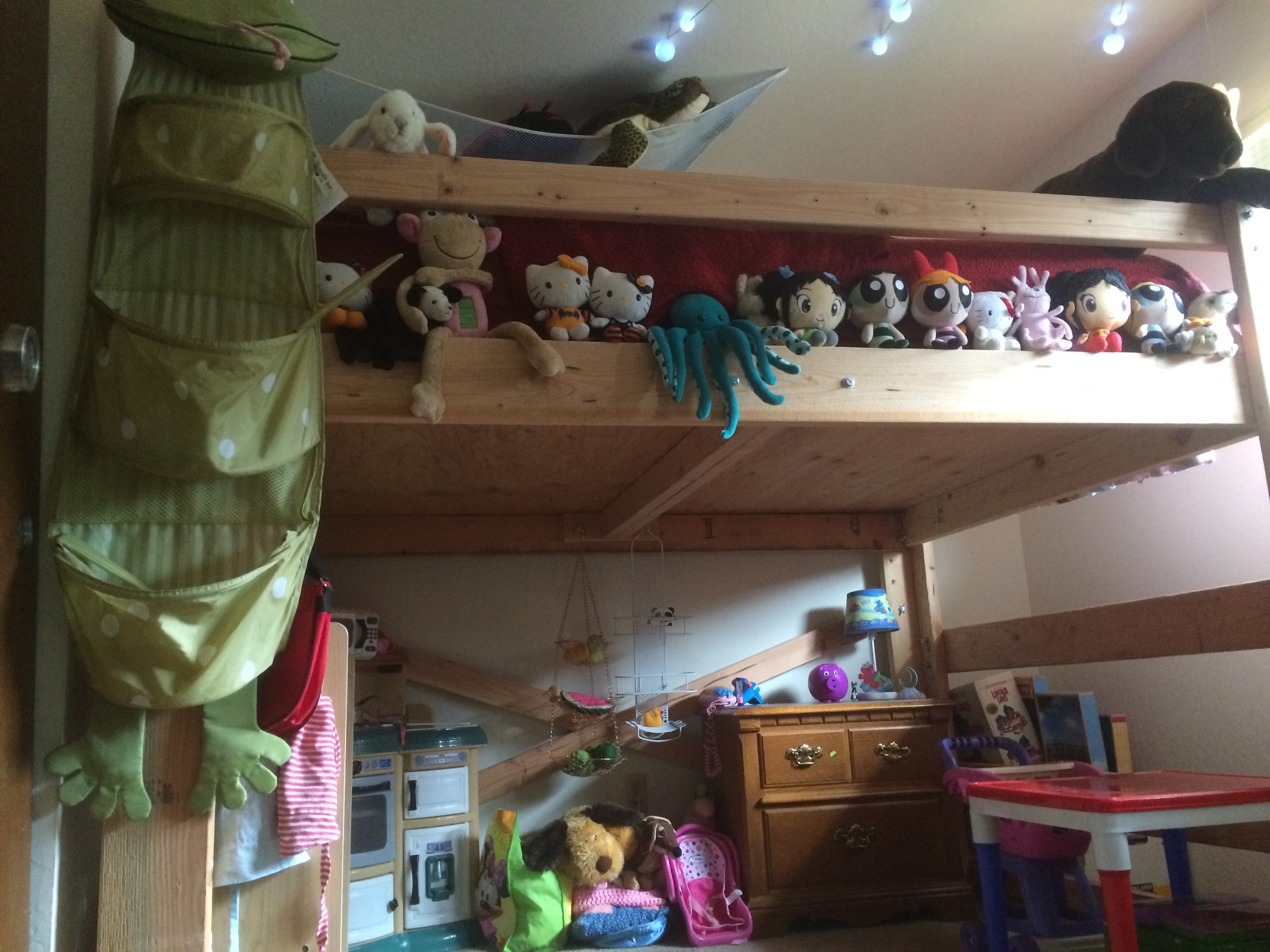 →